Nokia G20 Review | Phone Specifications | Pricing | Affordable Entry-level Phone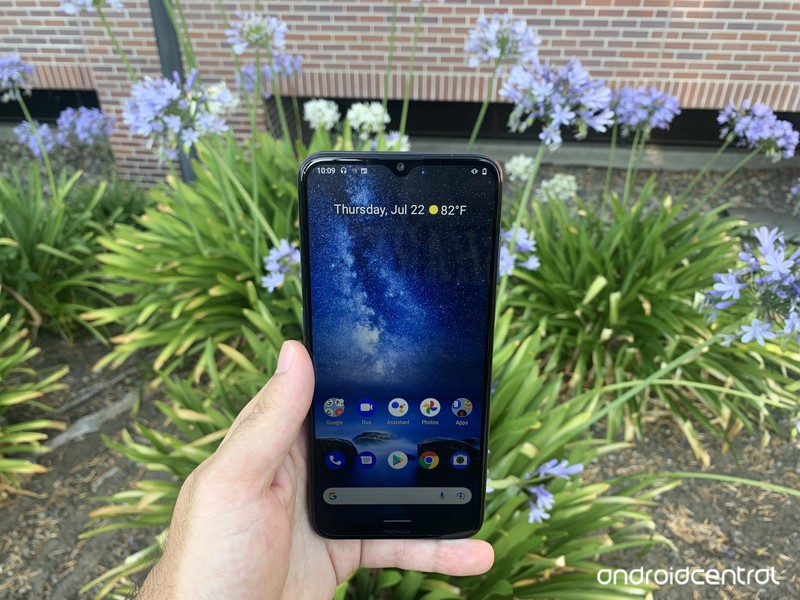 Nokia introduced six new phones to its new portfolio in April. The X series is the most expensive, followed by the G series, which is mid-range, and finally, the C series, which is entry-level.
All lineups gained new members, including the X10/20, G10/20, and C10/20. The X series has recently been expanded with the introduction of the XR20, a premium, "life-proof" member.
Today, though, we are discussing the G20, which we have been discussing in the house for quite some time. And we're keeping the evaluation brief so you may get on with other things.
The G20 has a 48MP main camera on the rear, along with a 5MP ultra-wide, 2MP macro, and 2MP depth shooter.
The selfie camera is likewise 8MP, just like the Nokia G10, which we also have but will review later.
Under the hood is a MediaTek G35 chipset, 4GB RAM, and 64/128 GB storage options. We have the latter, and while there are larger capacities, we haven't really filled it up, despite the fact that app usage is increasing and phone users tend to have a lot of offline files on their phones. But, for me, I install only what is absolutely necessary, and everything else is available via the cloud. If that's not your thing, you're in luck since the phone does come with a dedicated microSD slot — and you still get two SIM card slots.
The G20 is 4G-capable, which is excellent for the price – but there are competitors with 5G-powered phones that cost only a few thousand dollars more.
This is also the point at which I tell you that you should not be concerned about 5G – at least not yet – because carriers like Safaricom are putting in place the required infrastructure for a mass rollout and it will take some time so, basically, remain with 4G because it is still incredibly fast and will save you a lot of money on data and device costs, as well as battery life.
So, how does the 6.52′′ screen look? To be honest, I would rather see a 1080p display here, but that ship has gone because phone manufacturers are adhering to their formula of creating sub 20K phones with HD+ displays. Don't get me wrong: we've seen outstanding 720 by 1600 panels that do a good job for the price.
The only complaint I have is that the display does not get very bright, and you will have difficulty watching anything outside, given that we have sun in Nairobi.
The G20 is not a light phone, weighing close to 200g, but it does have a huge battery with a capacity of 5050 mAh.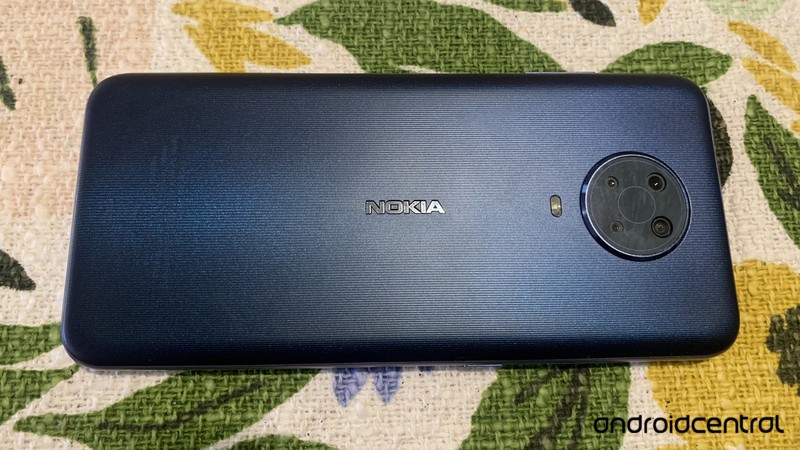 The body is good with a slightly ribbed backplate that should keep it from slipping away. It also implies that you can get away without using a case, but you should use one if you want to keep the gadget safe.
I also failed to note that the display comes with a small piece of plastic that will work perfectly as a screen protector.
It's also worth noting that the G20 includes splash protection, which is always a plus, even if it's further up on the Ingress Protection rankings.
When it comes to battery life, you shouldn't be concerned because this phone easily lasts a full day, and frugal users should be able to squeeze another day out of it.
The cell charges at 10W, which is not the fastest charging technique but is adequate. The preferred port is USB-C, which is also present in the G10.
The phone's top side features a 3.5 mm headphone jack for wired audio, but I know many of us are switching to wireless earphones. Nokia provides earphones in the box as well, although the company now sells a variety of wireless earbuds.
So, what about all those snappers in the back? They perform an excellent job. Images are adequate for the price, and you should not expect anything more. You can take depth photos with the specialized depth sensor, and the results are good.
Those interested in wide-angle photography can do so as well, due to a dedicated sensor for the purpose.
It would be a sad day if I didn't mention the software. Nokia is one of the few Android phone manufacturers that does not modify the software and delivers it exactly as Google intended. When you initially boot the smartphone, there are no superfluous apps, and the whole experience is excellent in my opinion.
Nokia also claims that the gadget will be updated within the next two years and that security upgrades will be provided for three years. No other manufacturer does this for their phones since, in many cases, entry-level phones do not provide a financial incentive to receive lengthy software upgrades.
So, to summarize, I could have mentioned a lot more about the gadget, but I chose not to because the most significant aspects of the G20 can be summarized as done above.
You receive a superb software experience in visually appealing packaging. Splashes would not harm the smartphone because Nokia has taken precautions to ensure that this is not the case. And your battery is large enough to power you throughout the day.
Nokia has also preserved some lifestyle features, such as the headphone jack, in the G20, which goes a long way when manufacturers are attempting to convince users to buy their wireless earbuds.
While the cameras could be better, I have no complaints about them, and when held steadily, the phone produces photographs that can be used on social networking platforms.
While the cameras could be better, I have no complaints about them, and when held steadily, the phone produces photographs that can be used on social networking platforms.
The Nokia G20 will cost you KES 18900 (officially) or less/more elsewhere. Is it worthwhile to purchase? YES!